Baidu PPC Services
For All Your Digital Marketing Woes
With over a 100 million users andalmost982,000 active users, Baidu is a titan search engine in China.
Baid PPC (百度推广)can be a turning point for both large companies and SMEs. At Limpid Translations, our experts know how to choose the right keywords so that you can get ahead of the competition.
There was a time when businesses used traditional marketing methods to attract and retain customers. This included posters, billboard advertising, posters, and TV commercials. And while these mediums still exist, with the advent of the digital-age, customers want more than just that.
With ever-changing customer demands, the world of marketing constantly welcomes new trends and strategies almost every year.
This is where pay per click—Baidu PPC campaigns—steal the spotlight.
Reports show that consumers prefer paid ads over organic ads by a nearly 2:1 ratio. Most customers, when looking for products, don't want to deal with the hassle of browsing through hundreds of pages online. They need specific results that fit their requirements.
And most of them don't scroll past the first page. Not only do PPC campaigns help businesses connect with the right target audience, they're beneficial in a number of ways.
Doing PPC Right For You!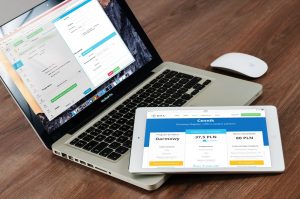 Baidu heavily penalizes advertisers that use poor-quality PPC ads and black-hat SEO to get ahead of the competition. As experts in the industry, we create exceptional-quality adverts that help improve your conversion rates and enhance user experience.
The CPC (Cost-Per-Click) for your Baidu ad will be determined by the number of clicks you generate. Every time a visitor clicks on your ad, you will pay for the advertisement. The cost of the CPC is relatively lower than the bidding rate so you don't have to worry about breaking the bank.
You can use PPC campaigns to generate more leads and boost ROI. Your advertisement will show up on the front page of Baidu's search results. This way, whoever types in a keyword related to your industry, will find your ad on top of the front page.
Accurate Performance Reports
Another perk of Baidu PPC campaigns is that you no longer have to conduct surveys to find out whether your brand is popular amongst a certain demographic. You can easily measure traffic to your website via monthly and bi-annual reports. We use Baidu Analytics to ensure that your website is always ranked at the top. By creating content that caters to specific audiences and by following the latest trends, we make sure you're always ahead of the game.
You can find out the amount of traffic your website is generating, your conversion rate, and whether or not your PPC campaigns have been successful.
Remarketing
Another perk to PPC campaigns is that when someone visits your website, Baidu collects relevant information from their browsing history. This way, when they visit another website, they see a banner ad related to your services.
This also helps your brand gain recognition and unlike traditional SEO tactics, the results are faster. In fact, you can boost ROI and improve conversion rates in a couple of days.
When compared to other forms of marketing, such as email and content, PPC campaigns just need optimization. They don't take months or a year to show results.
You Have Control
Another perk to Baidu PPC advertising is that you're in control. You have control over your finances, being able to choose how much you want to spend on campaigns.
You also have the flexibility to edit the campaigns accordingly. If your ads are not successful, you can look into latest trends in your industry and edit your ads, and start over.
We offer exceptional Baidu PPC advertising solutions and services in China. Feel free to reach out to us to learn more!